Book Stand - Bookrests - Book Holder - Book Rest

Stop slouching your back!
Improve your posture while reading!


Postura is the perfect stand to enjoy reading hands-free with perfect posture while sitting or reclining.


"UNBELIEVABLE !!!! No more neck, shoulder or eye strain after long hours of document analysis. One at work & one at home & I'm still finding new uses for it. My POSTURA and I are inseparable! "
Linda Case, Legal Assistant
"I used to experience intense neck aches from reading off flat desks at university. With POSTURA, my neck aches disappeared and I can read comfortably for longer periods of time. I've used POSTURA daily for the last 6 years and love it!".
Naomi Minwalla, B.A., M.Phil.
"I use POSTURA at work every day; it helps me to relax and concentrate while I read. I also use it to present information to my clients and they're impressed with its beauty!"
Xavier Li, Financial Analyst

Try One - 90 day no-risk guarantee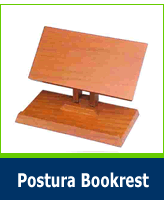 Why Do You Need A Book Holder?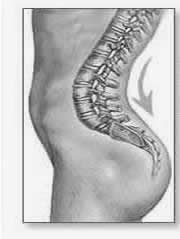 We often neglect our body postures while reading. We become so engrossed in what we are reading that we forget how our body is positioned. Now anyone can enjoy reading hands-free with perfect posture while sitting or reclining. The Postura Bookrests improves Reading for:
Leisure and Avid Readers
Professionals
College Students
The Physically Disabled
Physical Rehabilitation Patients
Everyone!


Why is Posture Important?
Our bodies were not designed to sit all day. The modern sedentary lifestyle consisting of little exercise and long periods of sitting puts an unnatural strain on the spine and nervous system. An effective way to reduce this strain is to constantly correct the bad postures. POSTURA Bookrests helps you to do this.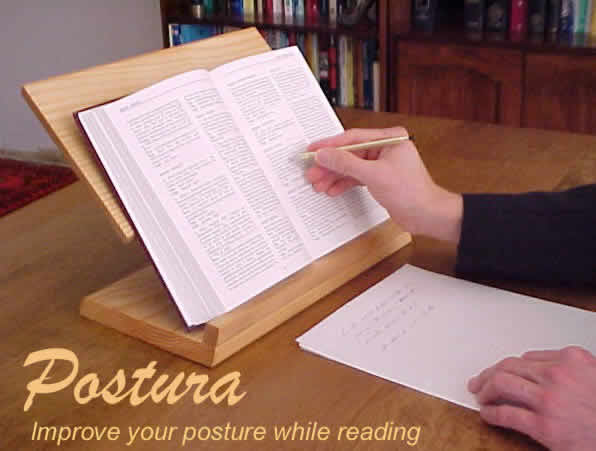 Book Stand Features
An elegant addition to your desk, this ergonomic book holder will improve your posture while reading, as well as reduce eye strain and fatigue. The Bookrests is made of durable hardwood.
Postura is portable, collapsible and provides the right angle for comfortably reading books, magazines and any size of document. It can hold documents of any size and comes with an elastic band for holding books open. Postura is adjustable for reading magazines and oversized papers up to 14" x 18". It collapses flat for easy packing, carrying or storing.
Canadian Hardwood:
- Tan (light)
- Walnut (dark brown)

Dimensions:
- 14" x 7 1/4" x 9" in full extension
- 14" x 7 1/4" x 7" no extension
- 14" x 7 1/4" x 2 1/4" when collapsed
Weight:
- 3.5 pounds

POSTURA is a uniquely designed book rest handcrafted in Canada. Every measure has been taken to ensure the quality and proper function of your POSTURA, and it should last you a lifetime and beyond.
POSTURA is a portable book holder designed to condition your body to preserve a good posture while you read.

Some features of POSTURA Bookrestss are:
Handcrafted with a high-quality Canadian hardwood.
Folds for portability.
Supports books, binders and documents of any size.
Finely finished and blends in any office environment.
Holds any book open perfectly
Comes in two color - Tan or Walnut.

Benefits of Reading with a Bookrests
POSTURA Bookrests is built to last a lifetime and beyond. Some of its benefits are:
Improves Posture While Reading
Sitting places more stress on the back than any other position. As our bodies tire from sitting, we begin to slouch. POSTURA Bookrests prevents slouching by forcing you to sit erectly while you read.


Prevents Eyestrain
After reading for long periods of time, the muscles that control our eyes begin to tire. Muscle fatigue is punctuated when we strain our eyes to read. POSTURA Bookrests is angled to refract light onto a reading surface more effectively than it would if the surface were flat. Eyestrain is greatly reduced because you can easily see what you read.


Reduces Fatigue and Stress
By adopting a better posture while using POSTURA Bookrests, your body will be able to function more effectively and work for longer periods of time before becoming fatigued. Stress is also reduced since the bother of constantly leaning or bending to sit more comfortably or to see what you are reading is eliminated with POSTURA Bookrests.


Improves Body Alignment
Using POSTURA Bookrests while you read will encourage back and neck alignment. Since your back will be better supported, you can prevent deformations in your vertebral column.
How to Use Your Bookrests
POSTURA Bookrests can be used anywhere. All you need to do is place the reading material on it and you are ready to read!
Use Postura Bookrests to help you work & study more effectively!
Use Postura Bookrests as you type on a computer!
Place Postura Bookrests on your lap while you read at home!
Use Postura Bookrests to read while you stretch your Body!
Use Postura Bookrests for any size books and binders.
Note: To hold small books in place, use the elastic band as shown in the photo.

How to Develop a Good Posture
POSTURA Bookrests comes with the DVD "How to become Posture-Perfect". You will learn and train from some of the best fitness instructors in dancing, yoga, pilates, martial arts, nutrition, and Mastermoves. This unique 2 hour fitness DVD brings you the most practical and effective tips to help you develop good body posture anywhere and any time.
Here are some benefits from the developing a good posture:
Develops self-confidence
Improves self-esteem
Develops strong core muscle
Improves your body flexibility
Movement with outstanding coordination
Improves relaxation and meditation
Develops superior concentration
Maintains fitness and energy
Improves learning skills

IMPORTANT: Postura Bookrests holds your document (whether a dictionary or a single piece of paper) at the height that prevents you from bending your neck as you read, because bending your neck forward, backward or sideways for long periods of time generally results in neck and shoulder pain, fatigue, and inefficiency.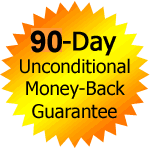 You will also get Bonuses for more that $50 worth!

FREE BONUSES

$50 Worth!
We will also include the following FREE bonuses:


You will access to our Private Members Site:

You can download manuals, e-books and reports on fitness and wellness such as:

• How To Build Your Body Sweat-Free - any time and any where in less than 15 Minutes a day!

• The Ultimate Core Training Tools

• How To Get "Fit-Fast"

• How Start Your First Vision Boards for Fitness and Richness

• 3 Ways To Instantly Relax And Grow Smart.


Vision Boards Manual
(100 pages PDF file)

By using Vision Boards, you will learn to hold on tight to your personal goal and to take consistent action to manifest your goals.

Having a clear vision, is the first step for making the Law of Attraction work for you and effortlessly take those vital actions to find the perfect people to attract to you... simply by how you react to your daily event and circumstances.
Why didn't someone think of this before!
Designed by innovative engineer Oswaldo Koch
Made 100% in Canada
Highly durable Canadian Hardwood
5 Year Product Warranty
Now only $59.95!
Try One - 90 day no-risk guarantee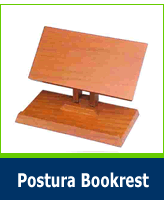 Postura Bookrests can make your reading more comfortable and enjoyable, no matter where you like to read.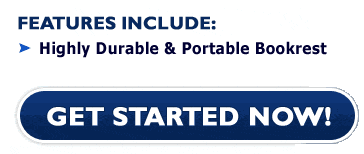 Bookrest: Postura is the perfect book holder to enjoy reading hands-free with perfect posture while sitting or reclining.