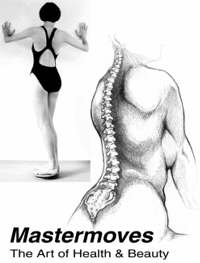 Typical Questions:
What, if any, fitness options do I have?
What are the issues, strengths, weaknesses and risks
in starting a fitness program?
What is my likelihood of success?
How long will it take me to reach my fitness goals?
How much is it going to cost me?
Is it worth changing my current diet?
What exercises should I do or not do at home?

What Can You Expect:
You will learn how to program yourself for success, so you're on auto-pilot to achieve whichever goals you set for yourself. Our program is simple, yet very effective and powerful. Use it, and you become unstoppable.
It's a 3-step process:
Develop clarity on what you want.

Cultivate the self-esteem and confidence you need to take action toward your goals.
Practice the discipline necessary to do everything you must to achieve your goals.

Before I tell you more about it, let me tell you about my own past so you know how I can help you.

Indulge Yourself - Two Great Bonuses
As part of your consultation, we will include two FREE videos - DVD:
Mastermoves Fitness Workshops
Learn to Dance!

One-Hour Consultation Fee:

To arrange a consultation:
E-mail at: info@mastermoves.com
Call our office in Vancouver (604) 742-1120.