STEP 4: Detoxifying your body
The fourth step towards creating your NEW BODY is to detoxify it with the Mastermoves cleansing juices. In this section, you will be introduced to a program of tasty and fun Mastermoves detoxifying juices.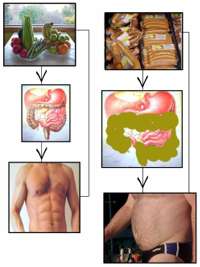 All that you need to prepare the juices is a good blender and fresh fruits and vegetables. Fun and tasty recipes for the juices appear in Appendices B and D of the Mastermoves manual.
Detoxifying your body is like moving to a new house. Before moving into your new home, you must first get rid of all the junk that has been sitting in the old house where you've been living all of your life. Likewise, before creating a healthy, fit and beautiful body, you must first clean out your old body. You start this cleaning with body detoxification.

Please Select:
STEP 1: Setting your fitness goals
STEP 2: Planning your fitness program

STEP 3: Signing a fitness resolution

STEP 4: Detoxifying your body

STEP 5: Planning for healthy eating



STEP 6: Exercising your body

STEP 7:Tracking your progress