STEP 2: Planning your fitness program
The second step towards creating your NEW BODY is to plan your daily fitness program. Planning makes clear the path that you are expected to take, as well as your destination.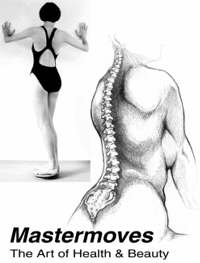 Before planning your fitness activities, you have to create guidelines. Knowing your fitness guidelines will help you to establish priorities in your daily planning.
Your fitness guidelines will help you to make decisions more efficiently to eliminate activities that do not support your fitness goals. Here are the Mastermoves fitness guidelines.



8 Fitness Guidelines
1. Sleep 7 hours per day.
2. Drink 10 glasses of water per day
3. Detoxify your body regularly.
4. Shower twice a day.
5. Exercise 15 minutes twice a day.
6. Eat healthy food.
7. Stretch your body every 2 hours.
8. Eat meals regularly.


Please Select:
STEP 1: Setting your fitness goals
STEP 2: Planning your fitness program

STEP 3: Signing a fitness resolution



STEP 4: Detoxifying your body

STEP 5: Planning for healthy eating

STEP 6: Exercising your body

STEP 7:Tracking your progress