Be POSTURE-PERFECT
Workshop: 12 weeks to Optimal Fitness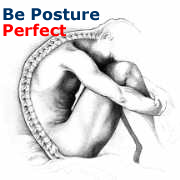 According to a study reported at the annual meeting of the American College of Sport Medicine, employees who engage in regular exercise manage their time better and work better with others. Those employees are better problem solvers and have more energy, avoiding the afternoon fatigue slump most employees experience on a daily basis.

Whether an employee's fitness goal is to reduce back pain, improve posture or desire improved overall physical health, the first step toward increasing fitness level is to develop your core muscles, which makes all other fitness goals possible.

By using Mastermoves to build core muscle strength we are skilled at motivating our clients to live healthier lives. At a time when health care costs continue to climb, we have created the Mastermoves Fitness system to help alleviate some of the major health problems such as chronic back and neck pain, cardiovascular diseases, overweight and even chronic fatigue.

Mastermoves is expertly designed to improve the health and well-being of all people who use it. Every solid house has a solid foundation and Mastermoves is no different. Mastermoves quickly builds the core muscles-the foundation of one's body.

Employees of all ages and all fitness levels can benefit from this easy and highly effective fitness system. Mastermoves is a low intensity fitness system that uses fundamental techniques from dancing, martial arts, yoga, gymnastics and massage. What makes this training quite unique and effective is the "hips rotation" users get from the Master Disk exercises.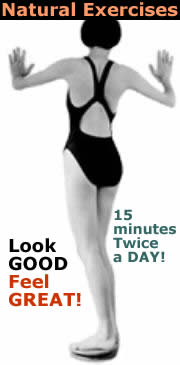 By using simple circular movement, people literally dance their body into shape without a dance class or even coordination. Mastermoves is a portable fitness system which includes: three instructional videos and three portable training tools. What Mastermoves customers most like about the program is that it only takes 15 minutes twice a day.

Contrary to traditional abdominal exercise such as sit-ups and crunches, low-intensity training like Mastermoves helps users develop and maintain a healthy and fit body based on relaxation, flexibility, breathing, speed, coordination, endurance and body strengthening.
Mastermoves easily combines elements of yoga, pilates, dance, martial arts and gymnastics that can be done from the comfort of one's home or office.

What benefits can employees expect?
Mastermoves exercises provide people of all ages and fitness levels with:
Lean Muscles

Increased Flexibility

Superior Coordination

Deep Relaxation

Superior Endurance

Beautiful Posture
Can people of any age or any weight do the exercises?
Absolutely! Anyone can practice Mastermoves from senior citizens to children. People of age or body type can begin with the Body Conditioning program and gradually practice more advanced Mastermoves programs such as Body Toning, Body Endurance and Body Strength.
Where can employees practice the exercises and how long do they take?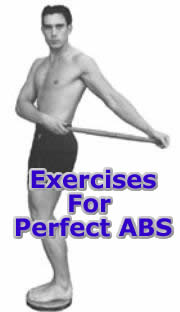 Employees can practice Mastermoves anywhere at anytime. Some people do the exercise at work, others at home. Founder Oswaldo Koch does the exercise in his living room because he likes to watch the instructional videos at the same time. There are two basic routines to complete (the beginner program and the advanced program). Whatever program employees use each routine only takes a maximum of 15 minutes, twice a day. These sessions can be performed together or separately.

How long will it take for employees to get results?
With Mastermoves, employees can achieve and sustain a good fitness level and see improvements to their body shape in less than three months. Typically, after the first two weeks of Body Conditioning, an employee will already notice improvement and be ready for the more advanced exercise programs like Body Flexibility, Body Coordination and Body Strength.
Mastermoves contains everything an employee needs to get fit fast! All they need to do is to follow the instructional videos and they are on their way to achieving fantastic fitness results.
Why do employees need Strong ABS?
Back injuries account for nearly 20% of all injuries and illnesses in the workplace and back injuries cost North America an estimated 20 to 50 billion dollars per year.
Put simply, if employers want to prevent back and neck injuries in their employees and if they want to save money from painful back treatments that lead to absenteeism, strong core muscles is the only answer.

Do employees also need to do sit-ups?
Everybody agrees that sculpted, 'Six Pack' AB muscles look great and keep you body in shape and healthy. The amount of time and money people waste on useless ABS exercises is excessive especially when these exercises only meet with mediocre results at best. Most people abandon painful crunch routines because they eventually injure their neck or back.
The truth is these kind of ABS exercises will NOT help employees to obtain a lasting slim body and strong core muscles. Originally, every one of these ABS exercises were designed for ARM FORCE training. Thus generally, any amount of time people spend on traditional abdominal exercises (i.e. endless sit-ups and crunches) is not sustainable and a waste of their precious time.
How does Mastermoves tools work?
The exercises are performed with the help of two simple tools-the Master Disk and the Master Rod, which are included in the Mastermoves package.
Crafted from durable hardwood, these products are 100% natural and safe to use and also aesthetically appealing so you can keep them in your living room. Plus, they are small enough so employees can travel with them to the office or to your hotel room.

What makes Mastermoves a complete and satisfying fitness system?
Instead of laboring for hours on the stair master or the thread mill, with the Mastermoves low-intensity exercises you can lose weight without breaking into a sweat.

Rather than having to drive to the gym and then wait for machines, you can do the Mastermoves exercise routines in the comfort of your living room in a fraction of the time.


Instead of feeling tired and drained after a gym workout, your 15 minute Mastermoves practices will leave you refreshed.


Develop the strong firm stomach you always wanted without straining doing hundreds of sit ups that will not produce the results you seek.


Develop upper body strengthening and flexibility, including chest, shoulders and arms muscles.

Gently increase cardiovascular strength and physical endurance at any age.


What kind of diet is required to practice Mastermoves?
Apart from exercise routines, Mastermoves also includes healthy eating plans-wholesome recipes, which are simple, organized and designed to have a twofold purpose of detoxifying and providing nourishment.
Detoxification: to eliminate toxins and bring your body back into balance by improving your immune system, improving circulation and ensuring your body has all the energy it requires to maintain good health.


Nutrition: to eat a wide variety of healthy food that maintains and sustains your energy levels throughout the day. You will be amazed at the difference changing your daily diet will make to your overall sense of well-being.

For more information please contact us now!