THE MASTERMOVES HEALTH & FITNESS CONGRESS
"Learn The Fitness Secrets Of Successful People."
What scientists have learned and how you can use it!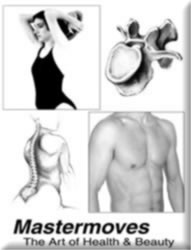 Don't miss out on this extraordinary opportunity to meet, learn and train with elite instructors in pilates, yoga, martial arts, dancing, and nutrition. Our fitness instructors will ensure that you will be on the path towards mastering the fundamental of fitness training such as relaxation, flexibility, strength, coordination, speed and endurance.
If you're not feeling your best, and want to tone up, lose those few extra pounds, cleanse your body, or feel totally energized, then come to the Mastermoves Health & Fitness Congress.
What is the purposes of this event?
This fitness congress brings you the most practical and effective fitness workouts to help you live in your best physical and mental conditions.
Who are the speakers and trainers?
Learn and train from some of the best fitness instructors in dancing, yoga, pilates, martial arts, nutrition, and Mastermoves.
What are your benefits?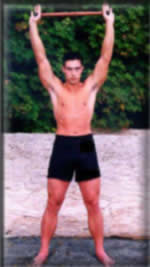 Each workshop at the Mastermoves Health & Fitness Congress brings you the most practical fitness breakthroughs ever developed. Each workshop is guided by a leading Master. Here are some benefits:
Develop self-confidence
Improve self-esteem
Develop lean muscles
Improve your body flexibility
Move with outstanding coordination
Learn to relax and meditate
Develop superior endurance
Develop a good body posture
Plan for healthy meals
Maintain fitness and energy
Learn effortless and powerful moves
Improve your leadership skills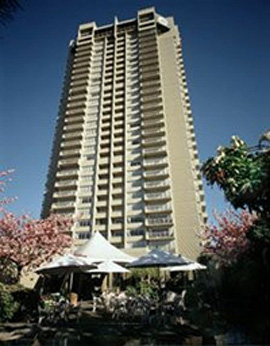 When is the workshop?
Saturday October 23, 2004. This special event will be a Full-Day hand-on experience fitness workshops, from 9:00 am to 4:00 pm.
Where is the workshop?
The location is right in down town Vancouver.
Coast Plaza Hotel & Suites
1763 Comox Street
Vancouver, BC, Canada V6G 1P6
What is the agenda?

Registrationd from 8 to 9 am.
-Please have a light Breakfast
Love Yourself & Stay Fit For Life: Learn the secret physiology of fitness and prosperity.
The Art Of Self-defense: Learn how to protect you health and sustain life and fitness from traditional Chinese Martial Arts
Flexibility & Beauty: Relax and gently increase your body flexibility. Learn simple techniques from yoga, pilates and Mastermoves that will help you sustain a powerful and beautiful posture.
What Does A Healthy Body Need: Learn how you can plan for a well-balanced diet to keep your body healthy and young.
Lunch and networking from 12:30 to 1 pm.
-Lunch (Cleansing Juice) is included in the price.
Can I do the exercises?
The Mastermoves exercises are appropriate for people of all ages and fitness levels and can be done anywhere and any time in just 15 minutes, twice a day. If you want you learn and practice the Mastermoves exercises please bring your Mastermoves Training Set.
Note: Training Sets will be available at the Seminar.
What is the cost of the ticket?
Regular price: $250 (at the door subject to availability)
Early bird: $180 (before September 15, 2004)

Special Invitation: $100 per ticket
Customers Special: $75 (including a FREE GUEST ticket)

50% OFF: $90 if you have a winning coupon (Claim # is required)
What others have said about Mastermoves

"The most effective and easiest fitness program I have experienced! At the age of sixty-one I had several small strokes that left me with almost no use of my left arm and leg. After about two months of training with Mastermoves, my muscle mobility and tone is better than it has been for years. Mastermoves works!"
Anne Kramer - CEO Current Technology Corporation

"Impressive! In my 25 years of practicing and teaching martial arts, I've never seen such an easy, complete, and effective training system as Mastermoves."
Jon Funk - Kung fu Master, President, Mantis Enterprises

Fantastic! Mastermoves improved and benefited my entire body quickly and easily! I have been successful in the weight loss field for over 20 years and this is the first and only fitness program that I have ever endorsed."
Cathi Graham - Founder, Fresh Start Metabolism Program

"I am astounded at what I have achieved with my Mastermoves training. I used to train 10-15 hours per week for cross-country skiing & running. Now, to stay in great shape, I just need to exercise 15 minutes twice a day."
Darrell Ross - BPA, President, BNIMarketing

With over 30 years of experience as a health and fitness educator and transformation coach, I have had the opportunity to use and to research many fitness programs. Without a doubt, Mastermoves has no counterpart in the field of fitness today!"
Dotti Berry - BA and M.Ed.in Health and Fitness
President, IMPACT Communications
We Guarantee Real and Lasting Results!
The Mastermoves Workshop will greatly enhance your health, fitness and self-esteem or You will get 100% Money Back.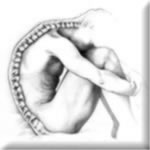 If you want to look good and feel good; If you suffer from chronic back or neck pain; if you are overweight or lack energy, then this health & fitness congress is for you.
HEALTH & FITNESS HAS NO PRICE
Register NOW!

ORDER FORM...Click Here!
OK Initiatives, Inc.
Tel: (604) 642-6241
Fax: (604) 642-6231
E-mail: info@mastermoves.com
>> Registration is limited <<
Final Note From the Author:
"Forget theoretical advice!" What you will learn in this International Fitness Congress is transformational - you will not be the same person going out as you were coming in. If you are looking for fitness and prosperity, don't miss out on this extraordinary opportunity to make the most of your mind and body. Join us In Pursuit of Fitness Excellence!

Oswaldo Koch, MBA, Eng.,Fitness Trainer
President, OK Initiatives, Inc.
Creator of Mastermoves