Affiliate Program
Discover How You Can Make Money by Helping Others!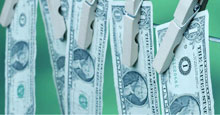 Do you know that at Mastermoves, you can earn 20% of your monthly referrals to any of our fitness and wellness programs? This could help you earn your living! Find out what it takes to do business with us and enjoy a prosperous life for once.

Become a Mastermoves Business Affiliate!

Mastermoves assists its business affiliates through our weekly Newsletter, marketing material, business cards, help desk support, seminars and other personal trainer services offered on this website.
Become a proud Mastermoves Business Affiliate…we care about YOUR success. Your success is our success!
Affiliate Process:
Complete the Mastermoves Body Conditioning program and
the Body Toning program (You should be able to demonstrate all the exercises routines correctly.)
Make a application to became a Mastermoves affiliate...Clic Here.

Pass the Mastermoves Sales Test.
(30 minutes test on selling Mastermoves products.)
Note: As a Mastermoves affiliate you will earn 20% of your monthly sales. As you become more experienced with Mastermoves, you can become a Mastermoves Fitness Trainer and earn up to 40% of your monthly sales.
We've done all the work!
Now you can live a healthy and prosperous life.