Including Cardio & Strength Training Routines; Abs Exercises; 28-day Detoxification Program, Meal Plan and more ... "Core Training System®" is a fitness system designed to burn away excess fat around the abdominal area, while toning & strengthening the muscles underneath. Contrary to what many people believe, abs exercises and workouts do not need to be done in the gym. Your abs don't need to be tormented through endless sit-ups, painful crunches or hi-tech apparatuses. The main focus of Core Training System® is proper nutrition and natural circular moves - just a few minutes a day. You will develop a lean and strong core by performing simple yet extremely effective exercises with the Mastermoves tools.

What type of abs exercises are required?
To successfully train your abdominal muscles, you need a wide variety of circular exercises that target the muscles from many different angles. The tools below are designed to accomplish that. The exercises performed are low-intensive but stimulate the core muscles to work harder while maintaining proper balance and body posture.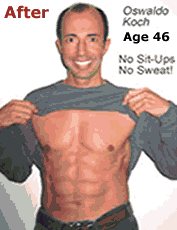 Interview Video
(Oswaldo Koch)
CORE TRAINING SET

Master Disk
This is the main exercise tool in the Mastermoves set and is used in almost all body conditioning and toning exercises. The Master Disk is made from hardwood and is sturdy and durable.

Training Manual
Provides a comprehensive overview of the Mastermoves principles and techniques complete with healthy cooking recipes. 98 pages.

Body Conditioning Program
Contains exercises that will build the foundation for your body to gradually develop flexibility, coordination, speed, strength and endurance. Once this foundation is in place, you can proceed to the more advanced Mastermoves exercises demonstrated in the other tapes or DVDs. Approximately 30 minutes long.

Body Toning Program
(30 min)
Learn exercises that will help you increase your metabolic rate and burn fat so you can lose unnecessary weight and develop a lean and toned body.
Master Rod
Complete the set and accelerate your muscle conditioning by adding the Master Rod to your program. Made of solid wood, the Master Rod allows you to perform a wider variety of the core muscle exercises.

Why Eating Healthy and Exercising?
In today's society, perfection is glorified, and body image remains a major issue with both teenagers and adults. Being healthy and fit isn't about being perfect. While it can be somewhat challenging to change the way you look on the outside, changing your body chemistry on the inside is easy with proper nutrition and relaxation. Being physically fit and healthy means having self-confidence, more energy, less stress, more focus, fewer aches and pains, more comfort overall, and a better all-around lifestyle.

What kind of warranty do we offer you?
Our concept is quite simple: Mastermoves products are designed with your health and fitness in mind. We don't take shortcuts. We simply focus on the three words we keep using: Reliable, Simple, and Affordable.
100% GUARANTEE

100% Money Back Guarantee
90 Day Total Satisfaction Guarantee if you follow your training manual and exercise 15 minutes twice a day
5 Years Limited Warranty: Your Master Disk Set is delivered to you in new condition and is warranted against defects in material or workmanship for a period of five (5) years.


Why should you order Mastermoves?
Easy to Practice, Weight Loss, High Energy, Fat Burning, Conditioning, Cellulite Reduction, Strength Building, Light Weights, Low Impact, Stretching, Firm Buttocks, Lean Abs, Flexible Thighs and Portable Tools included, are some of the main reasons for ordering a 90-Day risk-free trial. Also, included in your complete set, you will have the Core Training Manual.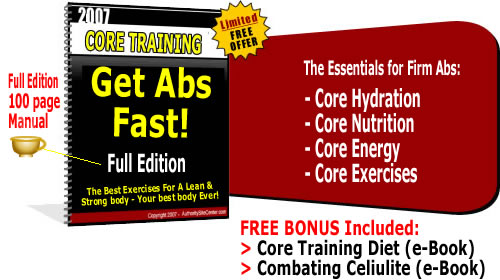 Now available on DVD or VHS, Mastermoves fitness programs are a unique fitness collection that gives you the easiest and most effective fitness programs for flexibility, coordination, strength, speed and endurance. You will never have to go to the gym or buy another fitness program again!

SPECIAL ORDER - 20% OFF


Complete Set:
$79.95 US + S&H
Save over $49.00!

Plus FREE Bonus
$49.90 Worth



NOTE: Includes Master Road and Bonuses
Please visit our Products Page for individual pricing.
All prices are in US Dollars. We accept Visa, Mastercard, Discover, and American Express credit cards.
Your order is processed via a secure online server provided by CCNow. Your information is encrypted and totally secure.


What is the advantage of buying a Complete Set?

Mastermoves has eight different levels of fitness training. The Complete Set includes all the tools that you need for your beginner, intermediate or advanced training. With the Complete Set, two fitness routines are included: Body Conditioning and Body Toning. Gradually, as your fitness level improves, you can add a more advanced training routine by purchasing any of the eight Mastermoves fitness programs.
FREE BONUSES

$49.90 Worth!
If you order the COMPLETE SET, we will also include the following FREE bonuses:


Salsa Workouts: We offer you unique training for learning how to dance Salsa with the goal of getting you on the dance floor with the most sensual and elegant dancing style.

Mastermoves Fitness Congress
(2 hours)
If you missed our latest Fitness Congress, you still have the opportunity to learn from some of the best trainers in Yoga, Martial Arts, Mastermoves and more!
The latest Congress covered the following topics:

What a healthy body needs

The art of self-defense

Dancing into shape

Stress management

Staying fit for life!

Vision Boards Manual
(100 pages)
By using Vision Boards, you will learn to hold on tight to your personal goal and to take consistent action to manifest your goals.

Having a clear vision, is the first step for making the Law of Attraction work for you and effortlessly take those vital actions to find the perfect people to attract to you... simply by how you react to your daily event and circumstances.


Final Words

Having the best of health may be difficult to achieve, but is not impossible. For most of us, good health before the age of 30 is about genes. Health thereafter is the result of how we choose to live. How you look and feel about yourself is how you treat your body.

I'm also offering you a 90 Day Total Satisfaction Guarantee. If you aren't totally thrilled with the "Core Muscle Training®" training system for any reason then just return it and I'll give you a full refund.

The fact is, "Core Muscle Power®" works and I still believe in the honesty and overall good nature of most people. That's why I make such an offer about, which not many fitness programs can offer. So, join this ever growing list of success stories today...You have absolutely no risk whatsoever and I would be more than happy to personally assist you with any question related to core muscle training.

You can send me an e-mail or call my office for a complementary Fitness consultation.

Oswaldo Koch, MBA, Eng.,Fitness Trainer
President, OK Initiatives, Inc.
Creator of Mastermoves

P.P.S.S. Don't forget that there is a 200% (if you are not 100% satisfied, return your order and you keep the FREE bonuses) no questions asked guarantee on the whole package. There is absolutely NO RISK to you.
SPECIAL ORDER - 20% OFF


Complete Set:
$79.95 US + S&H
Save over $49.00!

Plus FREE Bonus
$49.90 Worth



NOTE: Includes Master Road and Bonuses