Next to oxygen, water is the most vital substance for survival and better health. Water is an absolute requirement for all active life. It is the most important nutrient throughout the living world. In particular, we cannot live without it for more than about 100 hours, whereas other nutrients may be neglected for weeks or months. Although commonly it is treated rather trivially, no other nutrient is more essential or needed in as great amounts.
There are two different sets of sensations that reflect local or general thirst. They consist of general perceptive "feelings," and the more drastic "emergency indicators" of local, regional or general dehydration. The perceptive feelings include some conditions that are labeled as "psychological" disorders. They include feeling tired, flushed, irritable, anxious, dejected and depressed. Also, these conditions include craving for manufactured beverages such as coffee, tea, sodas and alcoholic drinks.
Before dehydration hurts you irreversibly, your body will show its absolutely urgent need for water in any of the newly understood drastic ways such as asthma, allergies, chronic arthritic joints, high blood pressure, stress, chronic fatigue and depression.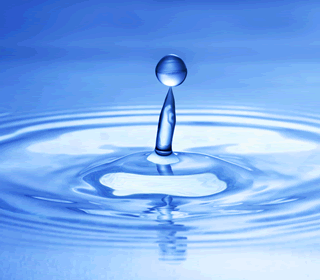 You learned about the importance of keeping your body hydrated in the "Hydration" chapter of the Mastermoves Jump Start to Success manual. Here are some important facts to remember:
Next to oxygen, water is the most vital substance for survival and improved health. We cannot live without water for more than about 100 hours whereas other nutrients may be neglected for weeks or even months.

Adequate daily water intake is essential for proper brain function, proper transmission of nerve impulses, healthy digestion and metabolism, adequate transport of oxygen to cells and tissues via the bloodstream, and regulation of temperature.

Many people erroneously believe that any liquid can hydrate. In fact, nothing can replace water for proper hydration. Drinks such soda pop, milk, processed juices, coffee and alcohol dehydrate the body.

Water should be drunk in small amounts frequently throughout the day so that you never reach a thirsty state. Once you feel thirsty, you are already dehydrated.

It is particularly important to hydrate before going to bed to prepare for the significant loss of water while you sleep and then first thing in the morning when your blood is most viscous and you need to replenish the water you lost during sleep. You should also drink before, during and after exercise to maintain hydration levels.