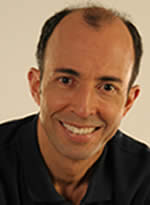 The Core Challenge is the culmination of years of refining and enhancing the practice of Core Training. Everything I know about fitness, science, success, and prosperity has been carefully incorporated in this fitness challenge to share with you some of the most inspiring events that prompted me to become a fitness trainer and to create the Master Moves system.
As you read this site, I want you to know that you are not alone. Our trainers and coaches will teach you how to set goals in any area of your life and we will help you achieve your goals in 100 days. By taking The Core Challenge, you are part of a holistic project - intended to heighten individual fitness and to reduce the pollution of our planet. It is your day-to-day living that primarily determines your fitness, and creates your predisposition to success or failure in life.
Our goal is to share with you a number of techniques that we have found, from personal experience, to be the key in developing a lean, strong and beautiful body. We will share with you stories of how successful people have achieve success with these techniques. You will learn proper techniques for hydration, nutrition, exercise and energy reservation. Each technique is related to the laws of nature, and you will learn how the practice of these techniques can, in turn, enhance the quality of your life on your environment.
Our mission is to help you reach your optimal health and fitness, so that you will have the energy, creativity and enthusiasm to achieve your goal in 100 days. You can set any personal goal for The Core Challenge. Whether your goal is permanent weight loss, muscle toning, gaining financial independence, professional success, optimal fitness, ability to dance or play sports, we provide you with the necessary information and tools to achieve what we teach. All that remains is for you to apply them. If you believe in yourself and set your goals high, your mind, your body, and the forces within your environment will unite to help you achieve them.
Oswaldo Koch
Creator of Master Moves
President, OK Initiatives, Inc.