Anti-Fat Juice (1 Serving)
Make your body leaner!
Tomatoes and beets enhance blood circulation and eliminate fat deposits from the vital organs.


Lemon and berries are high in vitamin C and antioxidants.


Radishes are a good source of Riboflavin, Vitamin B6, Calcium, Magnesium, Copper and Manganese, and a very good source of Dietary Fiber, Vitamin C, Folate and Potassium.

Beetroots contains the powerful antioxidant betacyanin, which gives beetroot its deep red hue, this vegetable purifies the blood and has anti-carcinogenic properties. Research shows it boosts the body's natural defenses in the liver, regenerating immune cells. Also contains silica, vital for healthy skin, fingernails, ligaments, tendons and bones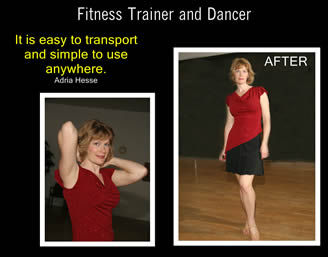 Ingredients:
Tomatoes (1 medium)

Beet (1 small)

Radish (2 pieces)

Apple (1 samall)
Frozen Berries (1/2 cup) (ideally black berries)

Lemon Juice (1 piece)

Water 1 cup (250 ml)

Row Cane Sugar (1 tablespoon)


Wash the ingredients thoroughly


Cut the ingredients in small pieces.


Blend hard ingredients with water (3 minutes)


Add the rest of ingredients and juice (blend for 2 minutes)

Enjoy the natural flavour!
Copyright © 1999-2011 by OK Initiatives
All Rights Reserved