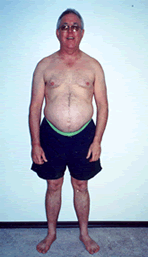 What would you say if we offered to pay you money for getting in the best shape of your life? Take the Mastermoves 100-day Challenge and you could win $200 cash! So after finishing the 100 days you will not only have the body you've always wanted but $200 to celebrate the tremendous success you've achieved.
In addition, by winning the 100 Days Mastermoves Challenge, you are qualified to become a Mastermoves fitness trainer, and with your permission, we will share your fitness success in our TV shows and fitness events.

The Mastermoves 100 Days Challenge comes with a step-by-step instructional manual that will guide you day-by-day towards your fitness success. This manual presents a daily CHECK LIST of everything you you have to do during the 100 Days Mastermoves Challenge. You will receive this manual once your registration is accepted.
If you take this challenge, be prepare for changes that will make you healthier, leaner and stronger. If you follow the instructional manual to the letter, be prepare to make your body a work of art!
Start the Mastermoves Challenge today:
Read Tips on Taking Before and After Photos
Submit Your Personal Transformation Story
Important: You can win this challenge only if your pictures and personal story are compelling evidence of great health and fitness transformation. Take this challenge now...move in favor of fitness and prosperity!