Becoming a fitness trainer can be one of the most exciting and fulfilling professions on the planet. The Mastermoves Trainer Certification program will increase your knowledge and confidence in this arena so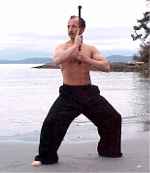 you can develop a successful business in the fitness and wellness industry. You'll be very surprised at what you can do once you've gained education and practice in the art of marketing and fitness training.
Here is just a portion of what you will learn:
• How to assess the fitness needs of your customers.
• How to design a fitness program from A-Z.
• How to communicate and sell fitness solutions.
• How to market your fitness services.
• How to network and sell on the Internet.
• How to organize workshop & seminars
This program can and will change your life – both from a perspective of personal and professional development and also from a financial point of view.
Certification Process
Complete the 7 Mastermoves fitness programs.
Complete the 100 Steps to Success program.
Prove fitness result with before and after pictures (in 100 days period).
Pass the Mastermoves fitness exam with at least B+ (80% correct answers)
How much money can you make?
As a personal fitness trainer, your can earn more than $40 per hour.
You can always earn 20% of your monthly Mastermoves products. But once you sell more that 100 sets per month, you will earn 40% of your monthly sales - $4,000 approx.
You can earn 40 % of the Mastermoves Trainer Certification for assisting in the training of students.
You can earn 100% of the profits you make organizing and delivering Mastermoves Seminars.
Take Action Now!
It is never too late to be what you might have been, click on Fitness Trainer Registration.