JOIN OUR AFFILIATE PROGRAM
Discover How You Can Make Money by Helping Others!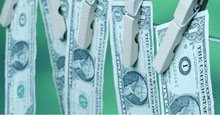 Do you know that at Mastermoves, you can earn 20% of your monthly referrals to any of our fitness and wellness programs? This could help you earn your living! Find out what it takes to do business with us and enjoy a prosperous life for once.
Become a Mastermoves Business Affiliate!

Mastermoves assists its business affiliates through our biweekly Newsletter, marketing material, 1-800 help desk support, and other personal trainer services offered on this website.
Become a proud Mastermoves Business Affiliate…we care about YOUR success. Your success is our success!
Affiliate Process:
Complete the Mastermoves Body Conditioning program and
the Body Flexibility program.
Make a application to became a Mastermove affiliate.
Pass the Basic Principles test.
Note: As a Mastermoves affiliate you will earn 20% of your
monthly sales.

homepage | club main page | welcome | challenge | recipes | exercises | quiz
coaching forum | share your success | product catalog | certification | affiliate | editorials