© Copyright 2007
OK Initiatives, Inc.
1995-2007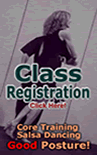 Salsa Lessons Vancouver

What it took to produce one of the most outstanding and innovating fitness infomercial!
The Making of Master Moves
TV Infomercial
Oswaldo Koch, the creator of Master Moves, spent nearly ten years bringing his dream project to life: a fitness infomercial to promote Master Moves worldwide. The journey has been phenomenal. Imagine suffering a nearly fatal mountain biking accident. You've fractured your neck and are nearly a paraplegic. Your treatment is a painful head brace and instructions not to exercise for more than a year. After enduring all of this, you develop an amazing fitness condition - a beautiful, flexible, fast and strong body in just 3 months of training. Oswaldo Koch of Vancouver did just that. In the process of healing, he became an expert in core muscle development and the genius behind the Master Moves Core Training System.

Between 2000 and 2008, Oswaldo sold thousands of his Master Moves Core training systems at tradeshows, on the Internet and the Canadian Shopping Channel (TSC). Millionaire investors on the CBC "Dragon's Den" show - one of the most challenging TV reality shows for entrepreneurs - were impressed by Master Moves and offered to buy the company. Oswaldo declined the offer and, instead, partnered with Fitness Quest, one of the most successful fitness manufacturing companies in North America. Fitness Quest will now be producing, promoting and selling Master Moves worldwide.
| | |
| --- | --- |
| "The Making of Master Moves Infomercial" reveals exactly what it took to produce one of the most outstanding and innovative fitness infomercials of all time. Fully funded by Fitness Quest, the filming was completed on 27th October, 2008 when many individuals, shared their achievement of training for 7 weeks with Master Moves - terrific individual goals and realizations coming soon to a television screen near you. | |
24/10/08

Product Presentation

The Production of this section took about 4 hours of work.

Some of the challenges were the lighting and the designing of the background.

The models coped with long hours exercising at the background while testing and filming this section.
16/09/08

Fitness Models

Several auditions were required to select the ideal fitness model for the Master Moves infomercial.

Given the short time for training, the selection of the fitness models was based on proficiency in demonstrating some of the basic Master Moves exercises. Dancing or martial arts experience was considered as part of the requirements.
22/10/08

Producer / Director

Fitness Quest, as the Executive Producer, controls the business side of production, distribution, and promotion.

Kingstar, the producer, is responsible for all phases of the filmmaking process from development to completion of a project.

SB&C Management, the production manager, is supervising the physical aspects of production including personnel, technology, budget, and scheduling.
22/10/08

Film Crew

A large film crew was hired to produce the Master Moves informercial and workout routines.

The film crew was divided into different teams, each of which specializes in a specific aspect of the production, such as:

-Director of Photography
-Camera Operator
-First Assistant Camera
-Second Assistant Camera
-Loader
-Production Sound Mixer
-Boom Operator
-Utility Sound Technician
-Construction Coordinator
-Props Master
22/10/08

Studio & Stage

A large film studio was rented for about 1 week to film the Master Moves Infomercial and 3 workout exercise programs.

The day's shooting began with the crew arriving on the set/location before calltime. Participants arrived early for make-up and costume.

A beautiful film set was constructed and the props made ready. The lighting, camera and sound recording equipment were set up. At the same time, participants were wardrobed and attended the hair and make-up departments.
16/09/08

7-Week Core Challenge

To demonstrate the merits of the Master Moves System, a group of 15 people were trained and coached directly by Oswaldo Koch and his fitness trainers for a period of 7 weeks.

The testimonial process involved:
- Recruiting participants
- Securing legal releases
- Training participants
- Coaching participants
- Tracking results
- Taking before/after photos
- Obtaining video testimonials


23/10/08

Darla Haun / Oswaldo Koch

Darla Haun has appeared in numerous movies, TV shows, infomercials and late night talk shows. Her sex appeal, expressive voice control, and all-natural beauty makes her ideal for a variety of roles.

Oswaldo Koch is an industrial engineer, fitness trainer, inventor, MBA, IT expert. For 25 years, Oswaldo Koch has focused his entire agenda around fitness programs for helping people create lush lives of health and optimal fitness.
24/10/08

Master Moves Workout DVDs

Master Moves Body Workouts aims to get you a lean and fit body in the privacy of your own home. Designed specifically with core stability and core endurance in mind, Oswaldo Koch and Cindy Elsliger, demonstrate exercises that safely target all areas of the body, resulting in a toned, streamlined shape.

The routines are easy to follow, but will make you work hard from your core. You get 5 workout routines for all levels of fitness, so everybody gets results.

90-Day Satisfaction Guarantee!
Simply The Best Core Training!
You Have Four Programs to Manage Your Weight & Shape!
Whatever your goal – muscle up, slim down, burn fat, gain energy – Core Training tailors a program to help you get fit and stay on track with your fitness goals.


Select Your Ideal Programs:
Resources for Health & Fitness!
Claim Your FREE Membership, FREE Videos, FREE Information Items, And FREE Core Training Manual!


Register online to receive The Core Training Manual


Learn the secrets To Lose Your Belly Fat & Get A Lean and Strong Body - Perfect Posture!
FREE 'Core Training Manual'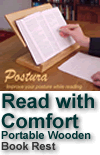 Book Holder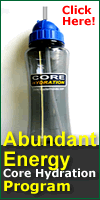 Water Bottle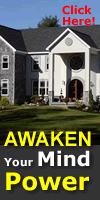 Vision Boards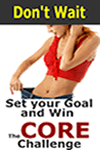 The Core Challenge
Registration