7 REASONS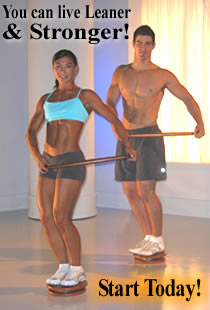 Improves
Productivity

Low productivity is directly related to unhealthy employees. People with back problems cost 76 percent more on average than people without back problems each year.
Mastermoves is designed to improve productivity by promoting healthy lifestyles, reducing stress, improving wellness, and increasing your energy to perform better your daily activities.


Enjoy a simple daily practice to promote mental and physical vitality from home. You will be able to exercise from home for many years. And, you have no need to spend more money on fitness equipment
Improves health and fitness


You can eliminate 20 pounds of fat and gain 5 to 10 pounds of new muscles to sculpt a strong, lean, vibrant and beautiful body.
Strong and flexible core muscles will help you reduce the risk of back injuries, eliminate unwanted belly fat, tone your body and develop youthful vitality.

AS SEEN ON SHOPNBC
Helps Prevent Obesity


Whether you're at risk of becoming obese, currently overweight or at a healthy weight, you can take steps to prevent unhealthy weight gain and related health problems
Excess weight harms health in many ways. It increases the risk of developing conditions such as diabetes, heart disease, osteoarthritis, and some cancers, to name just a few. Core training will make you leaner and will facilitate optimal breathing, vitality, health and fitness.
Treating obesity and obesity-related conditions costs billions of dollars a year. In 2005, the U.S. alone spent over $190 billion on obesity-related health care expenses. By educating people how to eat, exercise and hydrate their bodies correctly, Mastermoves is the solution to this global problem.
Total Satisfaction

Anyone can practice Mastermoves. Senior people can practice Body Conditioning anytime. Children can do most of the exercises, especially Body Flexibility and Body Coordination. People of any weight can begin with the Body Toning program and gradually practice all the Mastermoves programs. And for people in good shape, Body Endurance and Core Strength are the ideal programs.
Rather than having to drive to the gym and then wait for machines, you can practice Mastermoves in the comfort of your living room for a fraction of the time.
Instead of feeling tired and drained after a gym workout, your 15 minute Mastermoves practices will leave you refreshed and charged with energy.