A to Z How to build "YOUR"
CORE MUSCLES
Sweat-Free!


Get Fit Anywhere and Any Time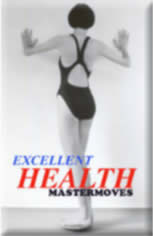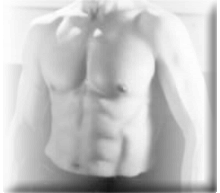 At home, work, anywhere! With the Master Disk Routine, you have no excuses for not exercising daily and keeping in good shape. No matter how busy you are, the Master Disk Routine is a very short and effective set of exercises to help you maintain a good level of fitness in minimal periods of time.
In addition to toning your body, losing excess fat and developing awesome six-pack abs, by practicing Mastermoves you will:
Improve your health and self-esteem
Raise your energy level
Improve your body posture
Enhance your strength, flexibility and coordination, enabling you to become better at the sports you like playing.
"...Mastermoves exceeded my expectations in every respect."

Oswaldo, I love the Mastermoves training. I've been using the system every morning for the last four years. The reason why I got it was because I wanted to firm and flatten my abdominal area and develop core muscle endurance. I also wanted to strengthen my back muscles since they were chronically sore from many year playing tennis and studying four university degrees. I must say that the system exceeded my expectations in every respect. My spine is straighter and my back is not sore any more. I can honestly say that Mastermoves is the best fitness investment I've ever made. N.M.
A Unique Portable System:
Item #1: Master Disk
The Master Disk is the main exercise tool in the Mastermoves set and is used in almost all body conditioning and toning exercises. Made from hardwood, this product is not only sturdy and durable but aesthetically appealing. Sold separately, the Master Disk costs $49.95.

Item #2: Training Manual
This Training Manual provides a comprehensive overview of the principles and techniques used in the Mastermoves system. It features a description of the core Mastermoves exercises and provides a selection of healthy cooking recipes. The manual is 98 pages long and costs $19.95 if purchased separately.

Item #3: Body Conditioning Program
This DVD contains Body Conditioning exercises designed to align your body and develop the foundation for flexibility, coordination, speed, strength and endurance. Once this foundation is in place, you can proceed to the more advanced Mastermoves exercises demonstrated in the other tapes. The VDV runs for approximately 30 minutes and costs $19.95 if purchased separately.
"...it helped me to strengthen my body and lose weight without putting excessive time."
"I am a Graphic Designer and spend most of my time during the day in front of the computer. The lack of sufficient activity caused me to gradually gain weight and my muscles vanished behind a thick layer of fat. But that wasn't my biggest problem. Years of sitting improperly and slouching on my chair led to a misalignment and inflammation in my spine, which was causing me a great deal of pain. To my delight one month after starting the exercise program my back pains vanished and my posture improved. My greatest surprise, however, came at the end of the third month when I found out that I've lost 30 pounds and dropped 2 pant sizes. Thanks to Mastermoves now I feel like a new man. L.T.



In addition, for the next 50 orders,
we will include the following 3 FREE bonuses:


Free bonus #1: Body Toning Program
This DVD demonstrates exercises that will help you increase your metabolic rate and burn fat, so you can lose unnecessary weight and develop a lean and beautiful body. The DVD runs for approximately 30 minutes and costs $19.95 if purchased separately.

Free bonus #2: Mastermoves Fitness Congress
Love Yourself & Stay Fit For Life: Learn the secret physiology of fitness and prosperity.
The Art Of Self-defense: Learn how to protect you health and sustain life and fitness from traditional Chinese Martial Arts
Flexibility & Beauty: Relax and gently increase your body flexibility. Learn simple techniques from yoga, pilates and Mastermoves that will help you sustain a powerful and beautiful posture.
What Does A Healthy Body Need: Learn how you can plan for a well-balanced diet to keep your body healthy and young.
Dance Your Body Into Shape: Learn the magic of dancing and simple move in the making your body a fat burning machine.
Stress Management: Learn an exciting new approach to corporate fitness promotion. These techniques provide a significant increase in the productivity and effectiveness of employees, while reducing workplace stress.

The DVD runs for 2 hours and costs $49.95 if purchased separately.

Free bonus #3: Private Club Membership
You get a free, 30-day subscription to our online Private Members Club. This "members only" area provides fitness coaching, exercise instructions, cooking recipes and much more. The value of this service is $29.95 for 6 months.
5 YEARS LIMITED WARRANTY
(Your Master Disk Set when delivered to you in new condition, is warranted against defects in material or workmanship for a period of five (5) years.)
60 DAY TOTAL SATISFACTION

If you follow your training manual and exercise 15 minutes twice a day:
You will be able to lose weiin a healthy way and keep it off permanently.

You will increase your energy and improve your health, which will increase your concentration, creativity and productivity.

You will enhance your strength, flexibility and coordination, which will allow you to play any sport you like.

You will improve your body posture.

You will gain self-esteem and leadership.

And, of course, you will get

your best CORE MUSCLES ever !!!
For the next 50 orders only
$US 79.95
(plus $11.99 S&H)
INCLUDING: Three Free Bonuses (99.85 VALUE)


RISK-FREE 100% MONEY BACK GUARANTEE
All prices are in US Dollars. We accept Visa, Mastercard, Discover, and American Express credit cards. Your order is processed via a secure online server provided by CCNow. Your information is encrypted and totally secure.
Having the best of health can be achieve, but is not a given. For most of us, good health before the age of 30 is about genes. Health thereafter is the result of how we choose to live. How you look and feel about yourself is how you treat your body.

Dance your body into shape. Make your fitness your best CREDENTIAL for success. Make your CORE-MUSCLES the foundation for health, beauty, happiness and prosperity.


Oswaldo Koch, MBA, Eng.,Fitness Trainer
President, OK Initiatives, Inc.
Creator of Mastermoves

Register to our FREE Newsletter and grab your copy of following eBooks:
The Seven Steps To Your New Body
The latest treatment for "Combating Cellulite"
What Does A Healthy Body Need

100 Humorous Quotations
Copyright © 1999-2004 by OK Initiatives, Inc.